Ditto copy/paste manager
I use this tool on a daily base. Can't imagine how I worked without it. It's a little tool that sits in your tray and waits on you to copy stuff. From images to text. Everything is saved and later (few clicks and copy and paste later) you can search for it and paste it again.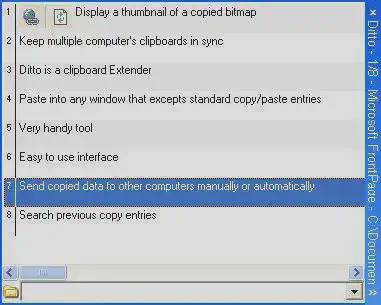 I think it's a kind of tool that boosts your productivity.